Featured Real Life Bingo Clubs
Bingo Bonanza
Broadway Bingo Centre is one of the oldest running Bingo Centres in Melbourne. Dating back to the mid 80's the centre has been supporting local community groups, sporting …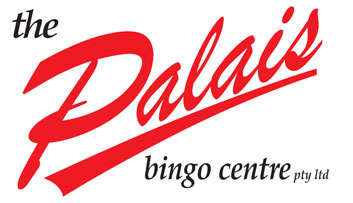 The Palais Bingo Centre
The Palais Bingo Centre is a family business that operates in the CBD of Geelong, Victoria. Palais provides full canteen facilities, free tea and coffee, and car …
New South Wales
Queensland
South Australia
Tasmania
Victoria
Western Australia
Australian Capital Territory
Northern Territory
Playing online bingo is a blast, but for a change of pace, consider visiting a bingo hall for live, in-person action. Bingo halls are popular in many parts of the United Kingdom, as well as in other nations including the United States. While some are operated for profit, others are primarily interested in raising money for various charities.
Tips for Success at Offline Bingo
If you are new to playing bingo in a live setting such as a bingo hall, you'll find the following tips will help you enjoy the game while increasing your odds of success.
Arrive Early: Arrive at least 30 minutes before game play starts. This is usually enough time to secure a good parking spot, find a seat where you can see the board and hear the caller well, and pick up game packets and/or an electronic bingo machine. Many bingo venues have supplies such as daubers on sale – if you have forgotten to bring daubers, arriving a little early will give you a chance to purchase what you need.
Remember that Real Life Bingo is a Social Event as well as a Game: Not only is real life bingo an exciting game that provides you with the opportunity to win outstanding prizes including large jackpots, it is a social event where people come together to share in the fun. If you have friends who play bingo or who might enjoy playing, bring them along! You'll notice that there's plenty of chatting before and between games, but that silence prevails once each game begins.
Familiarize Yourself with Bingo Patterns: Knowing how to play various bingo patterns will help improve your odds of success and enable you to eventually play with multiple cards. If you are unfamiliar with bingo patterns, try playing some free online bingo games for practice. It's easy to get the hang of it!